Jennifer Anne Moses
I'm a writer as well as a painter.
According to Google, I am a "multi genre" writer–but it's more than a matter of genre. I internalize different worlds and voices, and eventually it all bubbles up into my work.
My most recent book, The Man Who Loved His Wife, is the result of my deep dive into Yiddish literature and my love of the Hebrew language. Jews being Jews: that's what its subject is. As I was writing it, I felt like I was downloading from the Yiddish greats.
Leon Weiseltier says: "Jennifer Moses has the Malamudian touch, and an uncanny gift for transposing the Yiddish mixture of mordancy and compassion into lively English stories."
And from Shelf Media: "Moses is a storyteller and conversationalist combined. Her collection is theatrical and bold. She has a way of taking ordinary life events and transforming them into these peculiar moments that readers will remember long after they've closed the book."
Readers whose hearts and souls---and histories—sing to distinctly Jewish melodies will recognize themselves, their families, their anxieties, their histories, and their fellow Jews in the stories.
My journalistic and opinion pieces have been published in The New York Times, The Wall Street Journal, The Washington Post, the Chicago Tribune, The Atlanta Journal Constitution, The Newark Star Ledger, USA Today, Salon, The Jerusalem Report, Commentary, Moment, and many other publications. I blog regularly for The Times of Israel.
I'm also a painter in the Outsider tradition, where I fuse Hebrew prayer with a distinctly Southern sensibility, born of the many years I lived in Baton Rouge, Louisiana, with my husband and three children.
I now live in New Jersey with my husband and our two very bad dogs.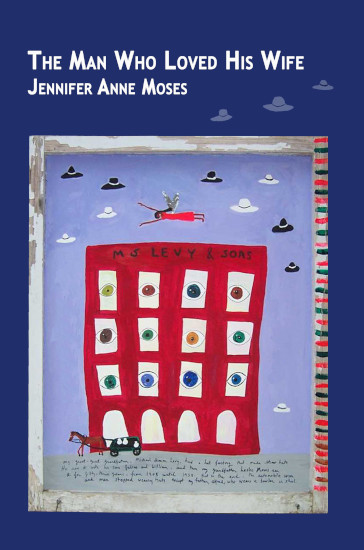 The cover painting is a depiction of my grandfather's hat factory, in Baltimore, Maryland. By the time I was born, it had been shuttered, and the building was torn down to make way for new construction.